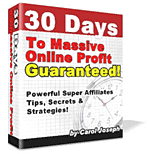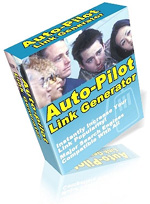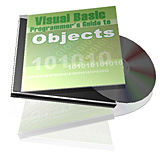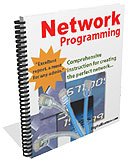 tag heuer replica
Do-It-Yourself Cover Creator Software — Now In Version 2.1 With Even More Great Features And Templates!
Don't let your product vanish into obscurity — give it the professional look it needs with VIRTUAL COVER CREATOR 2.1!
Virtual Cover Creator 2.1 helps you create unlimited, professional looking ebook covers, small and wide box shots, CD covers, books-in-a-box, plus magazine and special report covers in FULL 3D.
Create all the professional ebook covers and box designs you want for software, ebooks and books, CDs, special reports and more, all while spending LESS than you'd pay for a graphic designer to do it ONCE.
When you're shopping on the Internet, you don't have the benefit of being able to hold and examine the products in your own two hands.
There are fantastic deals to be found online (including YOUR product, of course), but if you're trying to sell something, you have an additional challenge of giving your product a REAL, IMPRESSIVE, and PROFESSIONAL appearance. You must do this so that people know your product is real and of good quality.
People Will Not Buy What They Cannot See!
Even if your product is virtual, your product has to include a graphical representation that looks like something customers want to buy.
And besides — let's face it — there are THOUSANDS of similar products on the NET, all at shoppers' fingertips. So not only do you have to have a pictoral representation of a quality product, but you have to make that representation stand out above the others.
You need to put your product or service's best face forward.
But How Can You Do That At An Affortable Price??
YOU HAVE JUST FOUND THE ANSWER: WITH VIRTUAL COVER CREATOR 2.1!
Virtual Cover Creator 1.0 was a smashing success, providing hundreds of professional templates for covers on CDs, software, ebooks, special reports, and more.
Whether your product is virtual or physical, you need Virtual Cover Creator 2.1 to make it look professional and eye-catching.
And It's So Affordable.
Just ask yourself these questions:
Is the price of hiring a professional graphic designer to design your graphic too high?
Are you selling ebooks, software, CDs, subscriptions or special reports and want a professional looking graphic representation of your product?
Are you tired of spending hundreds of dollars every time you need an ebook cover, software box, or just an update of an image?
Do you want control, freedom, and the ability to create the exact image you want?
Do you want to see the image instantly without having to wait days for the graphic designer to show you?
Are you looking for easy to use, low-priced software that allows you to create professional looking graphic images for your products?
If you answered 'Yes' to any of those questions,
You need Virtual Cover Creator 2.1!
You will be able to edit each cover face individually; front, spine and top, using various tools built into the 2D graphic editor, and apply advanced graphic filters to your covers to produce interesting effects.
In 3D mode, you will have the freedom to specify various options including cover dimensions, shadow direction and intensity, lighting direction and intensity, camera angle, floor reflection, anti-aliasing level and more.
How Does Virtual Cover Creator Work?
Virtual Cover Creator 2.1 is so easy to use, you will be amazed at how it can produce professional looking cover images in just a few clicks!
1.First select the type of cover image you want to create. You have 9 cover types to choose from:
Two-sided box
Three-sided box
Book cover
Electronic magazine
CD Cover
Special report
Thin book
Wide box
Books-in-a-box
For this example, we will create a two-sided software box shot.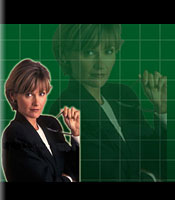 2.Next, you can select a template from the template bonuses.
100 free, professionally designed templates are included with the software, and we will select template 4 as shown on the right.
Of course if you want, you can easily use your own cover image instead.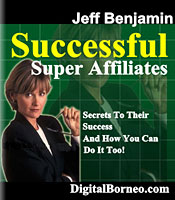 3.Add the text to the Front Image
Virtual Cover Creator lets you add text, allowing you to specify the typeface, size, color and style.

4.Now add text to the Spine Image.
Each template set comes with matching spine and top images. The matching spine image for this two-sided box is loaded automatically. All you have to do now is add some text to the spine image.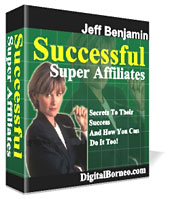 5.Finally, just click the 3D View button…
Virtual Cover Creator will create the 2-sided box for you! Now just adjust the 3D image to meet your taste.
Add shadows, specify lighting direction, camera angle, floor reflection, box size, and click the 'Save Image' button.
Just 5 simple steps to create your professional looking cover image, and you are on your way!
CLICK HERE TO ORDER NOW
A PICTURE IS WORTH A THOUSAND WORDS, so why settle for a second- rate image for your first-rate product? Why risk letting your product look unprofessional, when you can have all the professionally designed images you want with Virtual Cover Creator 2.1?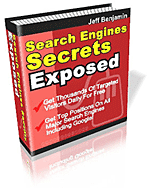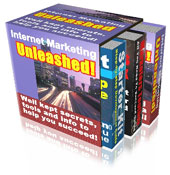 ( Click here to see more samples of ebook covers, boxshot etc )
Remember, this tutorial represents only a tiny fraction of what Virtual Cover Creator 2.1 can do for you! You can also create realistic looking covers for electronic magazines, books, thin books, wide box and books-in-a-box!
Don't Let Your Product Be Passed Over Because Of An Unprofessional Or Plain Image. Let Virtual Cover Creator 2.1 Put Your Product's Best Face Forward!
Want to see how Virtual Cover Creator can help you create the EXACT cover image for your products? Click here to see the software box shot example.